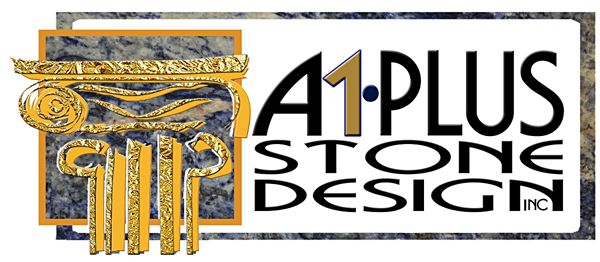 OUR COMPANY
A1 Plus Stone Design, Inc., is a family-owned Company founded in 2008 with over 24 years of experience in Fabrication & Installation of Marble, Granite and others Stone products as well as providing an excellent Customer Service. We specialize in trending edges like "Mitered" among others.
Our Commitment and Customer Satisfaction makes us the Only company with an excellent relationship with all our local and overseas suppliers which make you Stone Selection easier and complacent.
A1 Plus Stone Design Inc., takes great pride in our Customers Care Policy, as well as the Quality Craftsmanship in our product, we are able to offer the most competitive prices while still maintaining a very high standard of quality control by buying directly from several quarries from around the world.
A1 Plus will provide you with the Largest Selection of Materials in the State of Florida.
Our reputation in the industry has exceeded all quality standards and continues to grow in today's market. Throughout our 24 years of experience, we have customized thousands of homes and established hundreds of satisfied Customers, Builders and Design Contractors in Florida and overseas. We have become Florida's Premier Marble, Granite & Stone Fabricator.
Our Headquarters, Production Facility, and Showroom is 20,000 Sq. Ft. is located in the heart of the Palm Beach Country. We are equipped with a mobile showroom as well that will satisfy even the most challenging markets.
Our Finish Line Product is protected by our staff and our commitment to delivering the highest quality in our Material, Template, Fabrication & Installation for many more years to come.
In addition, our website www.a1plusstonedesigninc.comis an excellent source of information about our Company and Services.
---
In our Lake Worth showroom, we have a great variety of stones for your indoor and outdoor project. We strive to always have the newest and most beautiful and unique stones, so we import from all over the world. Also, many tiles for the flooring and plenty of backsplashes options to choose from. Our staff will welcome you and walk with you in every step of the way. We promise to give you the best customer service and expertise advice because we care about our customers and make their project as if it was ours.
Yes! We are on the road as well, and available to serve you anywhere you are located. If you can't come to our locations, we come to you and make easier the process of selecting your stone, back-splash, cabinets, tile, or anything you need, we have it. One of our professional will go to you to the comfort of your home, company, or work place and will open the doors of our full equipped mobile showroom for you and will answer any questions that might arise.